This Is Your Time To Love The Skin You're In 
Get FAB! 
Foreue Authentically Beautiful BOX  
GET YOUR  MONTHLY FAB BOX 
$29.95
One Month's Supply of 4 Items 
New Items Every Month!
Enjoy Our Natural Products
Understand How They Work For You   
Learn What Helps You Feel Authentically Beautiful                                                                                                                  
0% Parabens, Phthalates, Sulfates, Peg Compounds, Petrochemicals, and Mineral Oils
PRESENTING THE September 2021 FAB BOX 
Last Order Date: Sunday, September 19th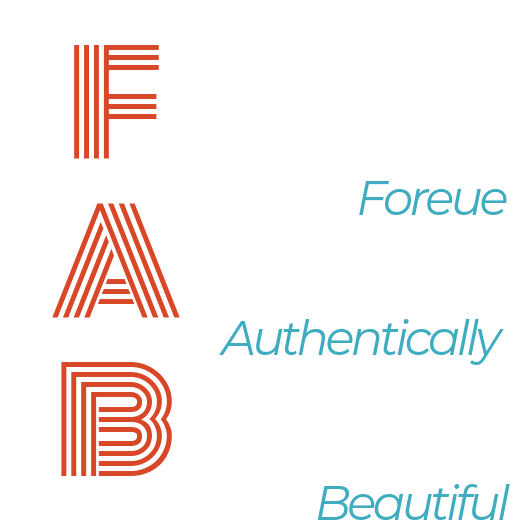 Frothy Foam Face Cleanser


Gentle, concentrated antibacterial, antimicrobial & antiviral foam wash with ingredient actives for moisturizing, softening & reinforcing the skin elasticity functions. 
Wow Glow Body Oil
Cleansing oil that adheres to dirt, makeup, and oil, rinses away with water and leaves the skin supple and soft. It's a gratifying bath approach that also locks in moisture.




Rescue Hand & Foot Lotion
A light touch moisturizer that absorbs quickly into the skin, to hydrate & balance oil production. Comfrey extract helps to seal cracked cuticles or heels & aids in countering wrinkled skin. 
Harmonizing Tooth Powder 

 Nourishing rare & wild foraging herbs such as Horsetail, Myrrh, Red Dock, etc help combat bacteria, plaque, infection, cavities, & bad breath. and strengthen teeth. 


Free Shipping, Cancel Anytime
Enjoy Four New Products from Our FAB Collection Every Month  
 Strengthen, cool, soften, restore and maintain the treasure of your skin. Our plant sourced product ingredients are packed with powerful essences that protect these core qualities in great skin nourishing with gentle care. . 
 Cleansing that leaves your complexion 
soft, bright and glowing is our aim for you. Improved skin performance using mineral rich clays, anti-inflammatory oils, healing serums  all protect and correct your beautiful dermis.   
 Drenching our products in antioxidants counters oxidative stress. Our plant seed extracts excel at promoting the production of high quality collagen for firmness and elasticity.
Revel in serums that can promote skin clarity, quiet mind, and restful sleep. Other serum formulas are rich and gentle gatekeepers of hydration replete with supportive rose hip, carrot, avocado oils.  
A complex of regenerative clove and myrrh oils, minerals and nutrients actively support antibacterial cleansing and antioxidant restoration in your oral care. 
Beach beautiful feet and toes is what we are after. Our gentle anti-fungal soap, a formulated essential oil formula includes lavender and pine. Potent herbal powder and daily consistency will keep you up on your toes. 

Your FAB Subscription Order 

Your calendar. Boxes ship on the 23rd of each month

Four 30-day-sized, all plant-sourced products--with monthly variety from our collections and innovations. Plus, a free thank you gift in your first box  

With excitement our energetic plant formulations. You will love our clean, simple ingredients  without chemical 
no-nos 
Foreue works!. Since 2005 Foreue (for-you) has offered soaps, moisturizers, masks and more-- all plant-based, non-GMO, cruelty-free products. Get ready to explore our products so you can see what works for you! We all have different goals for our skin, maybe it is youthful glow, reduced wrinkles or simply more confidence in your general appearance.  
With the Foreue Authentic Beauty Subscription Box, you will be able to try, test and discover new beauty regimens so your skincare goals are within reach. We are committed to designing products infused with the same nutrients you would eat, safeguarding your skin by keeping formulas free of harmful additives, creating small batches of unique blends, delivering self-assessed results that will make you smile.
You won't find unfriendly suspects, like parabens, mineral oils, phthalates, sulfates, peg compounds, petrochemicals, or mineral oils. Product samples should last for about 30 days and will range from beauty to health, home and more.
Our monthly subscription products are packed with powerful plant nutrients, antioxidants and hydrators.


Our facial skincare is said to noticeably improve elasticity, firming and plumbing for all skin types, including mature skin.
Foreue Authentically Beautiful       
Monthly Subscription Box
4  Items - 1 Month Supply
New Items Every Month 
$75+ Value for Only $29.95
Products should last about a month
Products deliver self-assessed results that will make you smile.  
 
Foreue products are infused with the same nutrients you would eat. 
It is just as important what you put on your skin as what you put in your body 
Address: 4889 Hilltop Drive, Kissimmee, Florida 34741
Phone: (+1) 407-917-2202
Email: service@foreue.com
Plant-Based | Vegan | Cruelty-Free | Gluten-Free 
Copyrights © All Rights Reserved By Foreue